August 23, 2019 and the Laura® Soybean crop looks great! I haven't seen it look this good for a few years.  We have had seasonally average rainfall with sunshine and pleasant temperatures.  We ran the row cultivator through the fields a couple of weeks ago helping with weed control later in the season.  I have a few images of the crop.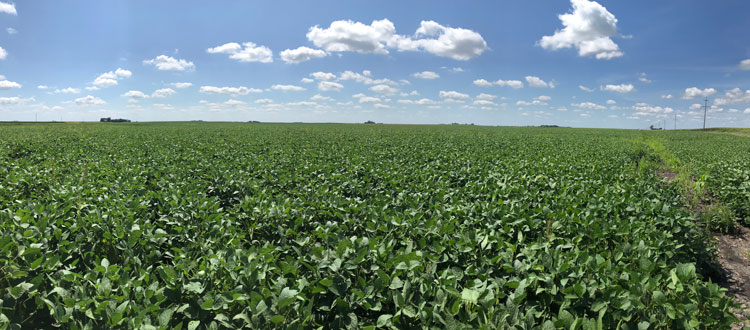 This is a panoramic image of the field south of our main farm, beautiful skies today and mid 70's, can't get much more perfect than that.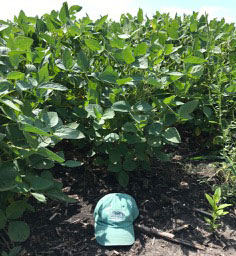 You can see the Laura® beans are nice and tall this year.  The indicates a healthy plant and good growing conditions.  I put a "Tosteds" hat in the image for reference.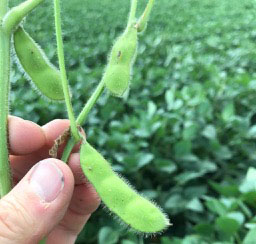 Here you can seed how far along the pod development has come.  The beans remain moist and green at this stage until they have completely filled out, then the plant will die leaving the green beans to dry out and become yellowish-white, perfect for storage and for making Laura® Soybean milk, tofu, tempeh etc.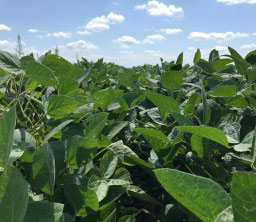 I love this image!  I knelt down inbetween the rows looking down the field from just below the top of the plants.
Will keep you posted as we get closer to harvest.  Lots of work to do now starting with cleaning out combine, preparing grain bins for storage and general maintenance on wagons and tractors.