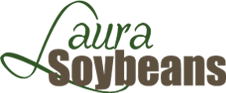 It's been a couple months since we wrapped up harvest of our Laura Soybeans at our farm, stored the crop in the grain bins, cleaned up equipment and shut the doors on another production season. Right after we were done, we traveled to California for our son's wedding then straight into Thanksgiving and then Christmas and New Years so I am a bit delayed in my report.
All in all the Laura Soybean production season turned out better than expected. We planted two weeks early and we planted into dry dirt, luckily there was moisture just below the surface. I don't recall a spring like this one, so warm and so little rain. By Memorial Day we had some rain to help the crop get a good start.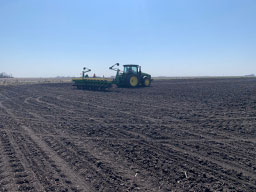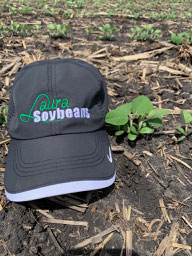 By June 15th things were looking grave, we fully expected to have a terrible crop and possibly complete crop failure. Then late June it started to rain and it rained a lot. The crop shot up and the beans began to blossom. Our corn grew three feet in one week! The balance of the summer was very constant with rains every so often and plenty of sunshine and warm temperatures.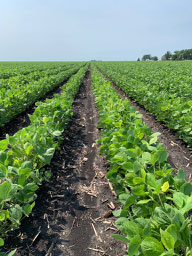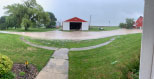 Harvest was a different story. Due to the strange rainfall pattern early in the year and then the rains that followed the weeds came on strong along with the crops. With all the extra weed pressure this year we had to wait until the weeds died and dried out before we could harvest the beans. This made harvest difficult and it dragged on for a long time. Once we could start harvesting, the beans looked good but with all the up and down in temperatures and the intermittent rains it made the beans more fragile than usual so we have had more difficulty sorting and bagging this year than normal. If you see a few splits or soybean seed hulls this year, it is out of our control and a direct result of the weather at harvest. We have done everything we can, running over screens twice and sometimes a little handsorting when we bag to keep them as clean as possible.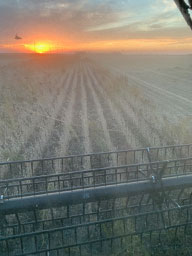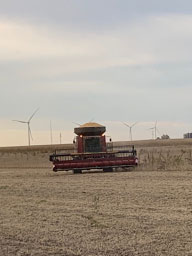 I am happy to report that the protein levels are normal this year and due to our hard work isolating and maintaining the purity of the seed our crops remains NON-GMO.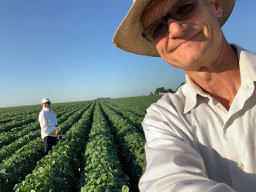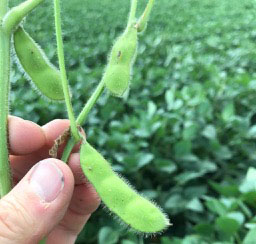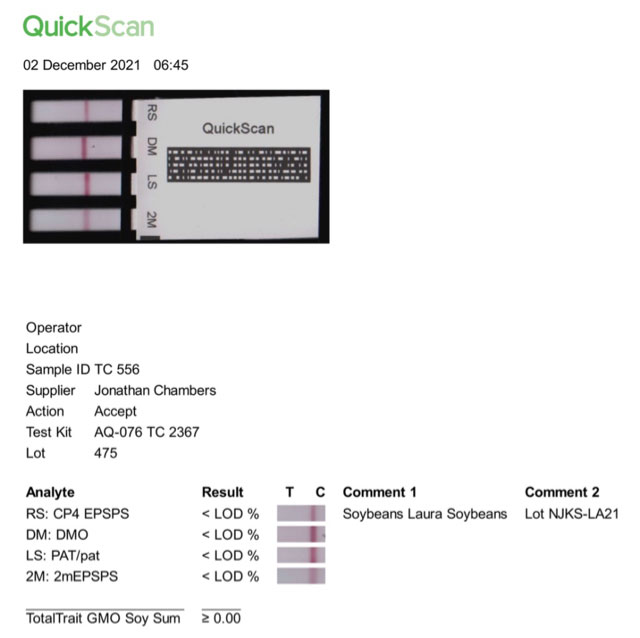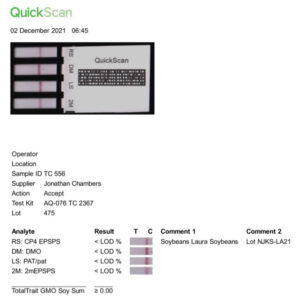 Thanks for letting us supply you with nongmo Laura soybeans for your family and for your business. We are already preparing for this 2022 crop, planting season will be here before we know it.
Happy New Year and all the best in 2022!
The Chambers family.